The operations of the Heidelbergcement companies in Romania (Carpatcement Holding, Carpat Betoane and Carpat Agregate) have now a unified corporate website (www.heidelbergcement.ro), developed by Selenis. The agency was in charge of the research, information architecture development, graphic design, front and back-end development, and content creation/adaptation.
The corporate online platform is designed to support all the communication activities of the three companies with their main stakeholders: business partners, customers, journalists, public authorities, local communities and NGO's.
The website includes the corporate group profile, its history, information about products and facilities, social and environmental initiatives. For the journalists, it functions like an online pressroom, offering financial results, top management profiles, high-quality photos, an extensive press release and news coverage archive.
The target audiences have various tools to subscribe to, by the means of email or RSS:
the monthly CSR&HR newsletter
the press release email alert
the weekly business digest
About the new online platform, Bogdan Arnautu, the Carpatcement Holding Chief Communication Officer, said: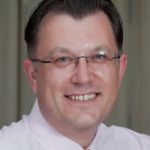 "Our group's companies invested a lot of time and effort in analyzing the performance of our former separate online solutions, in talking to journalists and other stakeholders about their needs or researching international industry's best practices and we were happy to have Selenis by our side in this process. We're confident now that we have a fully optimized online platform and well-structured content in order to accommodate all of our strategic audiences' needs"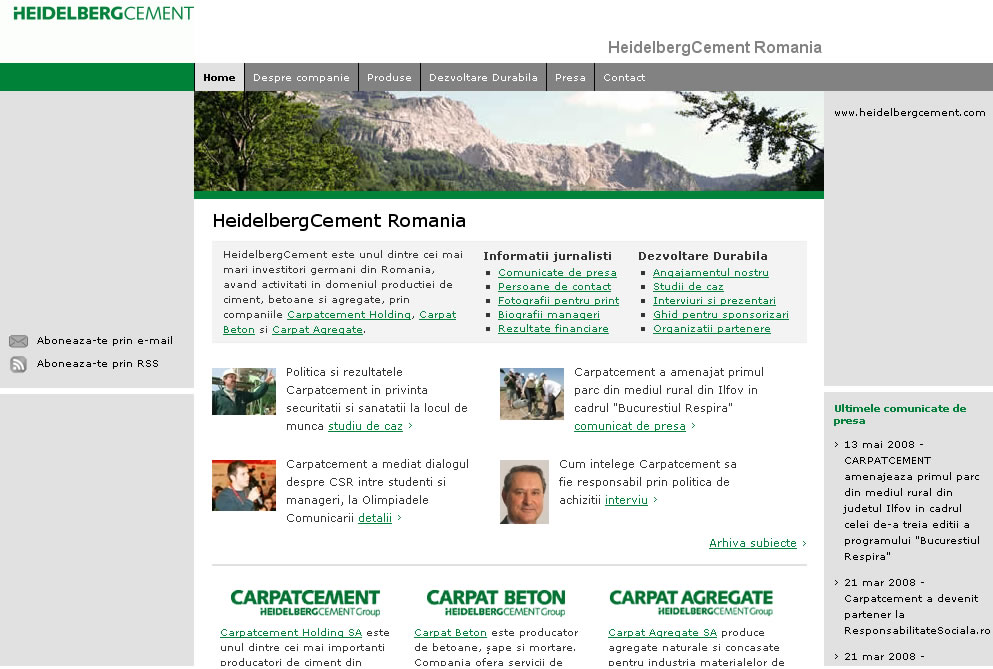 About HeidelbergCement
HeidelbergCement is one of the world's largest building materials companies. With the takeover of the Italian cement producer Italcementi, HeidelbergCement became the number 1 in aggregates production, number 2 in cement, and number 3 in ready-mixed concrete. Both companies complement each other perfectly: on the one hand due to major similarities in product areas and organization structures, and on the other hand due to their different geographical footprints without major overlaps. In the significantly expanded HeidelbergCement Group, around 63,000 employees work at more than 3,000 production sites in around 60 countries on five continents.