The Romanian brewer United Romanian Breweries Bereprod (Tuborg Romania) has launched a new website for their environmental initiative "Green Umbrella" Campaign, realized by Selenis. The agency was in charge with the research, marketing strategy development, information architecture, design and content creation for the website  www.umbrelaverde.ro. We have also managed the PR campaign for the launch, including bloggers' engagement.
The website is designed for a young audience, bloggers or social media influencers, that care for the environment and resonates with the campaign's slogan – "Keep Romania clean!".
The aim of the launching project was to engage the Romanian online community in a lively conversation about the environment and the "Green Umbrella" ways of helping.
The new online platform offers:
a partnership system for bloggers that are environmentally conscious. Bloggers can express their support for the campaign by displaying different banners. In return, the platform links back to them in order to create an environmental friendly online community;
multimedia content from the campaign (movies, soundtracks or photos);
enlistment opportunities for users to become volunteers in green events or request promotional materials, like car stickers to signal their environmental pledge;
an interactive rich blog for Tuborg Romania's representative to interact with the community.
About the new online platform, Alina Bratu the Communication Manager of Tuborg Romania and campaign coordinator said: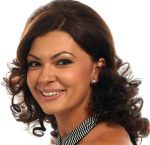 "The Green Umbrella campaign needed a friendly meeting place for all those eager to join us in the quest for keeping Romania clean, so we were more than happy when Selenis provided that.  For Tuborg, openness and transparency were always paramount and the same values hold for the Green Umbrella brand. After the great job Selenis did, our new website brings us hundreds of support messages every week, and tens of bloggers joining us. They request promotional materials or they enlist as our volunteers. We're writing a story of corporate sincerity that can mobilize people's generosity even for such ambitious objectives like changing old mentalities. "
The project is not the first collaboration between Selenis and Tuborg Romania. In December 2007, our agency realized an online pressroom for the company. Today, the pressroom is used by over 130 journalists and bloggers to receive company's news and research their articles.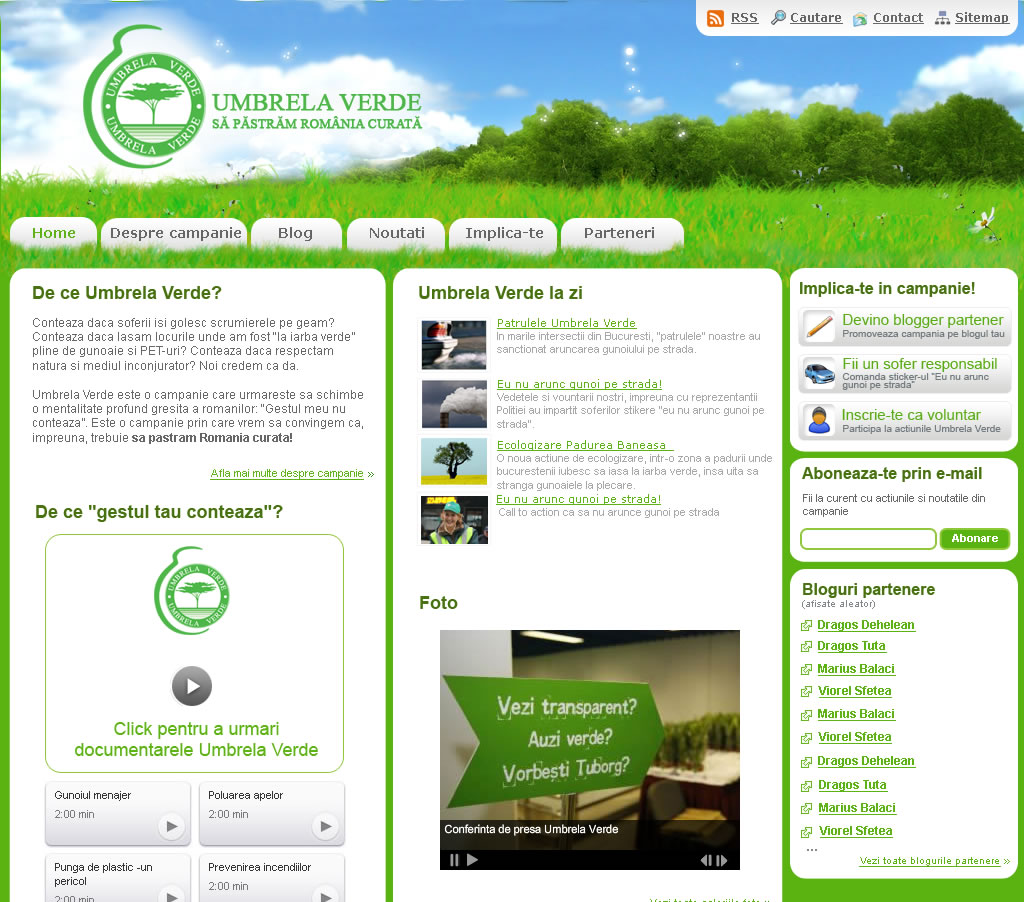 About Tuborg Romania
United Romanian Breweries Bereprod (URBB), known as Tuborg Romania, is a Romanian producer and importer of beer and soft drinks. The company entered the Romanian market in 1994 and has invested since then more than 185 billion USD. The company's portfolio is formed only by international premium brands:  Tuborg, Tuborg Strong, Tuborg Christmas Brew, Holsten, Carlsberg, Skol, Guinness, Kilkenny, Orangina and Granini. The company has more than 950 emplyees in Romania.
About the "Green Umbrella" campaign
Umbrela Verde este o campanie de responsabilizare fata de mediu, initiata de Tuborg Romania, in vara anului 2007. Obiectivele campaniei sunt: 1) sa schimbe o mentalitate profund gresita a romanilor: "Gestul meu nu conteaza" si 2) sa-i convinga ca, impreuna, trebuie sa pastram Romania curata.
Campania include actiuni de voluntariat, cum ar fi cele de ecologizare, actiuni care urmaresc sa convinga prin puterea exemplului personal. De asemenea, in cadrul campaniei au fost difuzate in mass-media spoturi educative despre consecintele unor gesturi pe care multi le considera lipsite de importanta: aruncarea gunoiului la intamplare, abandonarea PET-urilor in locurile de picnic, folosirea imprundenta a focului etc.